The Method is the most powerful and profitable trading method. It took me 3 years to develop it and 5 years of research to find strategies that are compatible and work together to achieve maximum results with very small drawdowns.
It uses 5 strategies combined but the very fundamental is Elliott Wave Theory (EWT) and the whole method is based upon this theory. All other strategies complement the EWT explaining price action in more detail and provide setups for trading.
The very next example shows how powerful it is. Beside the strategies to find good entries with great targets a proper risk and trade management is essential for success. I know that many preach against leverage but when someone knows how to use leverage it is a very powerful weapon to maximize profits.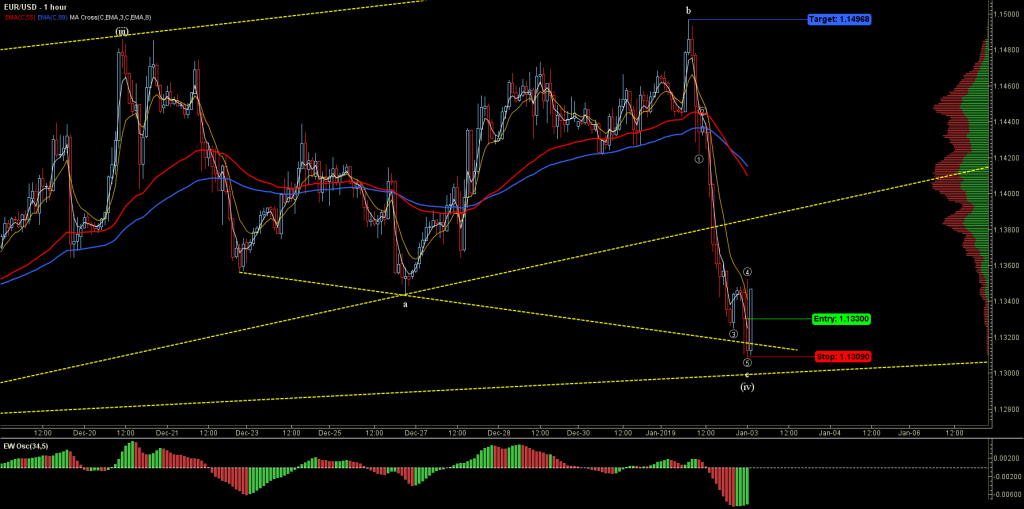 The trading time frame was H1 in regard to the H4 Daily and Weekly. Trading from the wave (iv) into wave (v) long. Important to notice is the early entry on break of previous bearish candle anticipating a bullish engulfing with small risk by placing stop below the bearish candle low and slightly below the trend line.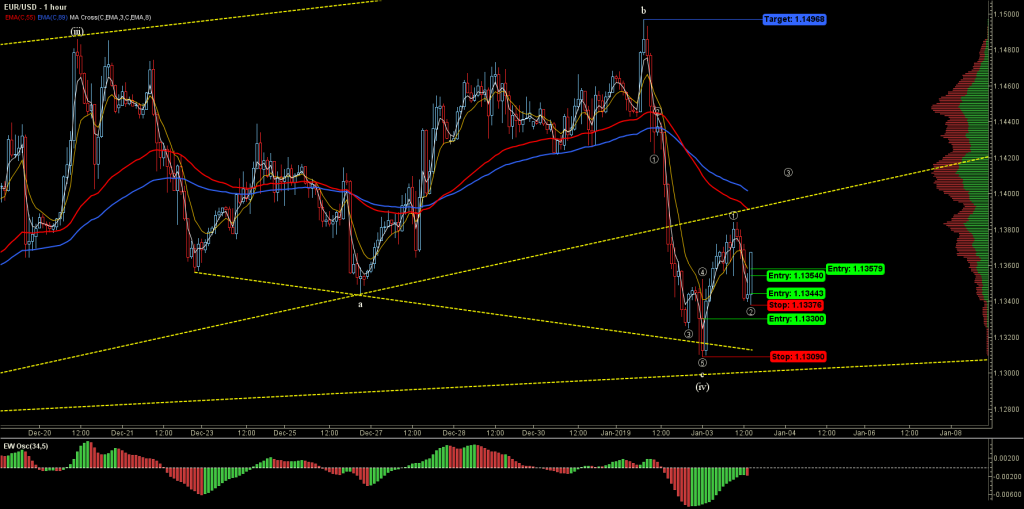 After wave 1 top and pullback into textbook wave 2 at 61.8 retracement I added one position just above the previous doji close and 2 more positions on the way up. The price action is going for the wave 3 top and I am following with 4 positions now.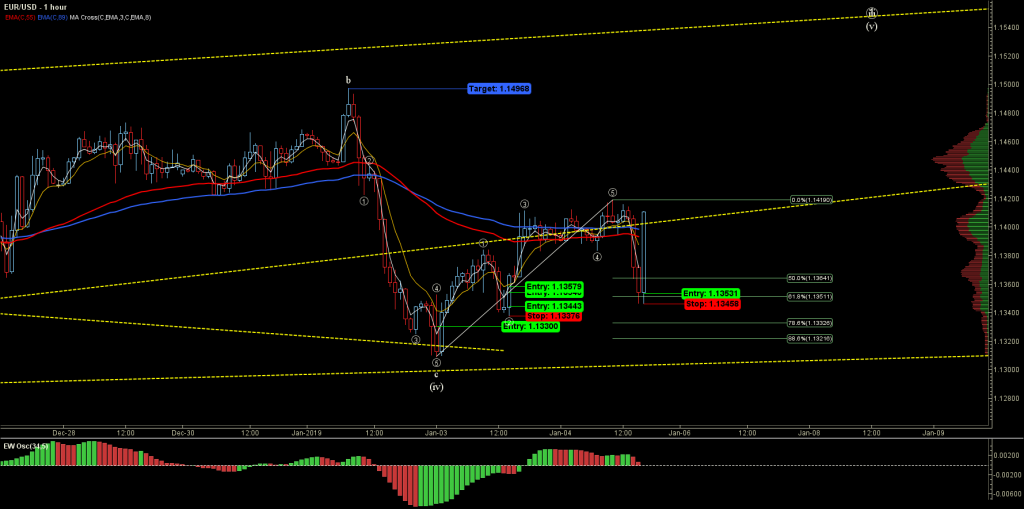 After making all 5 waves, the wave 1 of higher degree, price pulls back again into the wave 2 at textbook 61.8% and I add one more position very aggressive. At this point I am on the way with 5 positions.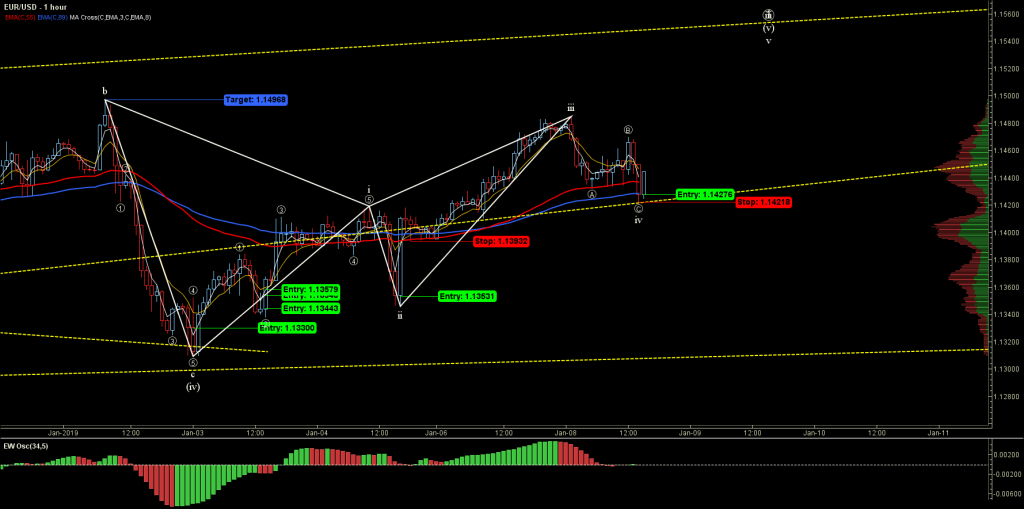 The higher degree wave iii has been reached and the harmonic pattern was marking that level. This is how I use harmonic patterns to help me determine the end of waves and perhaps targets. SInce this was the wave iii a pullback into wave iv followed and I made an entry EMA89 and after bounce at trend line. My 6th position.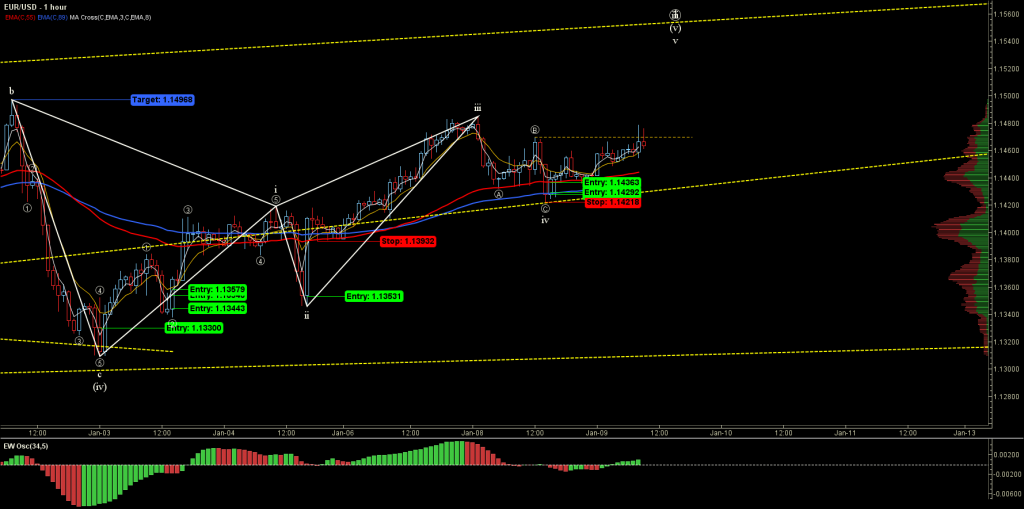 Shortly after I added two more positions and used almost all I have left of margin. Targeting the final wave v which could be again a completion of another harmonic pattern. The target is now above my initial target I set at the beginning by opening my first position.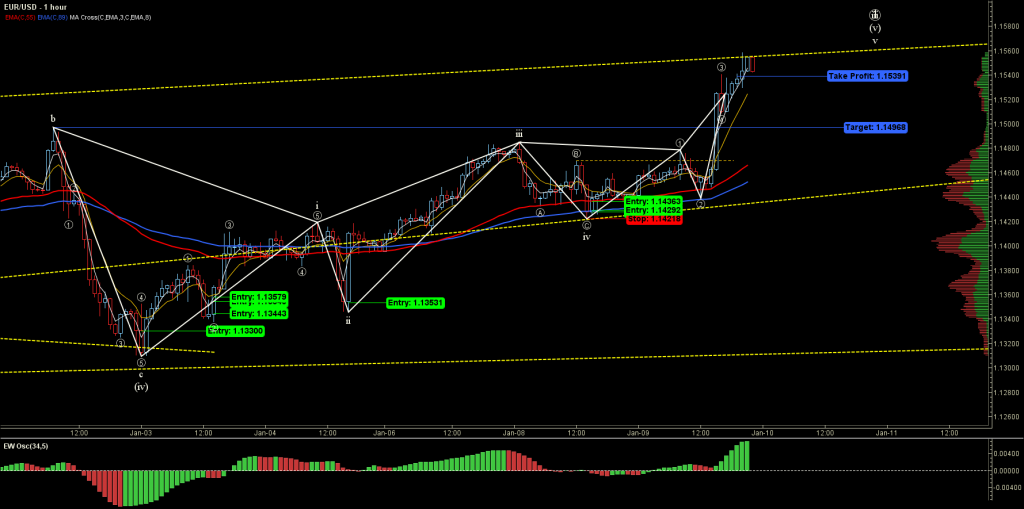 I closed all my positions, 8 of them just before the upper trend line since it was beyond all my targets I have set before. This was an exceptional trade and I didn't want to risk any profits by waiting to snap a few more pips.
Learn The Method and make trades like this